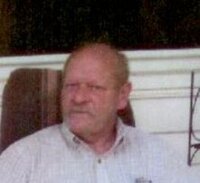 Leonard J Crawn
Leonard J. Crawn, 70, of Irving, NY passed away unexpectedly on Thursday, September 8, 2022 at
Buffalo General Hospital in Buffalo, NY. He was born on September 2, 1952 in Newton, N.J., the son of the late Harry J. and Melcina (Wright)
Crawn. On February 7, 1973 he married the love of his life, Deborah A. Ellis at Our Lady of Mt. Carmel RC
Church in Silver Creek, NY. Leonard is survived by his wife of 49 years, Deborah A. Crawn of Irving, NY, three daughters, Patricia
Crawn of Irving, NY, Pamela (Greg) Hensley of Davidson, NC and Paula (David) Eaton of Dunkirk, NY; six
grandchildren, Nicholas "Rocky" Crawn, Emily Kendall, A.J. and Ashton Hensley, Tori and Bryce Eaton;
also five great-grandchildren. He was a truck driver, who worked for Country Wide Trucking in Salinas, CA and for himself as an
independent trucker, hauling anywhere in the USA.Leonard enjoyed fishing, coin collecting, collecting baseball cards and working puzzles.
He also was a diehard Green Bay Packer fan.There will be a Celebration of Leonard's Life held at the convenience of the family,
date and time to be announced.Arrangements have been entrusted to the Hole-Parker Funeral Home, 160 Central Ave. Silver Creek, NY.
Please share condolences at www.holeparkerfc.com.