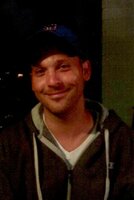 John A Borrello, II
John A. Borrello II, 45, of Tonawanda, NY, formerly of Forestville, NY passed away unexpectedly on Tuesday, September 13, 2022 at the Millard Fillmore Suburban Hospital in Williamsville, NY.
He was born on April 25, 1977 in Dunkirk, NY, the son of John A. Borrello and Cathy L. (John) Riga.
In addition to his parents, John is survived by a loving daughter, Sophia G. Borrello; his maternal grandmother, Barbara A. Towne; a brother, Anthony (Kelly) Borrello; a nephew, Antonio J. Borrello; also survived by aunts, uncles and cousins.
He was preceded in death by his maternal grandfather, Gerald Cooper, his paternal grandparents, Anthony P. and Gloria (Schmidt) Borrello and a brother, Jesse J. Borrello.
John graduated from Forestville High School in 1995. He played on the high school football team, where he set many records as a wide receiver and a kick returner. He was a lifelong and diehard Pittsburgh Steeler Fan. He also enjoyed fishing and camping with his family.
John worked for HSBC Banking in Buffalo, NY in many capacities for the last twenty years, most recently he was the vice-president of private banking.
A memorial service will be held on Wednesday, September 28, 2022 at the Mt Carmel Cemetery Chapel, Old Main Road, Silver Creek, NY at 11 AM.
Arrangements have been entrusted to the Hole-Parker Funeral Chapel, 160 Central Ave. Silver Creek, NY.
Please share condolences at www.holeparkerfc.com.