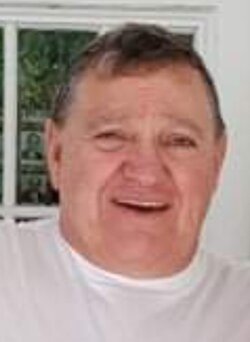 Share Your Memory of
Nicodemo
Obituary of Nicodemo J Piccolo Jr.
Nicodemo J. Piccolo, Jr. (Nick) passed away unexpectedly at Brooks Memorial Hospital on December 7,
2021.
Nick was born on May 18, 1947 in Kane, Pennsylvania to the late Nicodemo J. Piccolo, Sr. and Eva Mae
Connolly.
Nick spent his childhood living in Silver Creek and throughout northwestern Pennsylvania, spending his
last few years of high school in Indianapolis, Indiana, sharing a home with his cousin/surrogate mother,
Gracie McLaughlin and her sons Ricky, Jimmy and Kenny. Following graduation, Nick returned to Silver
Creek where he met his future wife and soul mate, Connie Waugh, who he vowed to love forever and a
day.
Nick and Connie were approaching 55 years of marriage, having wed on April 21, 1967. Together, Nick
and Connie raised their three loving children, Nicolette (Stephen) Riczker, Scott (Margie) Piccolo and
Gina Piccolo. For the past 26 years, they have had the joy of sharing in the lives of their four beautiful
grandchildren, Taylor Piccolo, Lucas Riczker, Andrew Piccolo and Aiden Piccolo and most recently, their
first great-granddaughter, Taylor's daughter, Caroline. Nothing was more important to Nick than family,
and his family provided him with a never-ending source of pride and joy.
Nick spent his career working as an electrician in the steel industry, retiring from both Al Tech Specialty
Steel Corporation and Special Metals. For a number of years, while working at the steel plant, Nick was
also self-employed as an electrician. His business motto was, "no job too small." He was the type of
electrician that could be relied upon for jobs both big and small. He wasn't in it to make the most
money, he was in it to help those who needed it. Following his second retirement and until May of
2020, Nick served as a driver for the Dunkirk-Fredonia Area Meals on Wheels program. While making
meal deliveries, Nick always took the time to visit with his clients, and it's unclear who enjoyed those
visits more – the clients or Nick.
During his years at the steel plant, Nick also was an active member of the United Steelworkers Local
2693. He held several different leadership roles within the union, including steward, department
grievance man, unit griever, and unit chairperson. He also served as recording secretary and financial
secretary for the United Steel Workers Local 2693. In 2003, Nick was an integral member and lead
negotiator of the Union Negotiating Team, successfully negotiating new contracts while his employer
was under Chapter 11 Bankruptcy proceedings, and again in 2008, after the company emerged out of
Chapter 11.
In addition to his long career as a skilled tradesman, Nick spent many years in public service to the
village of Silver Creek. He served three terms as a village trustee and three terms as mayor, being cross-
endorsed by both the democratic and republican parties when running for mayor. Some of Nick's many
accomplishments during his terms in office included the demolition of the old Seegert's dairy building
and securing FEMA funding to reimburse the village for expenses incurred during the flood.
Nick impacted the lives of countless young people over the years, serving as a coach for little league,
girls' softball and modified football. Coach Pic's passion for sports was contagious, and it gave him
tremendous joy to share his passion and knowledge of sports with the young men and women of his
community. In addition to his years spent as a coach, Pic was an accomplished athlete in his own right,
playing fast-pitch softball for years in multiple leagues throughout the western New York area. Nick was
elected into the Western New York Softball Hall of Fame as a catcher in the class of 1992. He was also
honored as a member of the Grape Belt Players and Coaches Association in the class of 2005.
Anyone who had the pleasure of knowing Nick knew that he was a true people person. Nick never met a
stranger – only future friends. One of Nick's greatest joys was creating greeting cards for every occasion
from holidays to birthdays to anniversaries and other special events. Everyone looked forward to
receiving Nick's personalized and heartfelt cards and this year, he happened to send his cards out early.
So many commented on how happy they were to have already received his Christmas cards this year,
which was made all the more poignant by his untimely passing.
Nothing gave Nick greater joy in life than his family, his friends, and his faith. His life was enriched by his
relationship with the Gage Chapel Community Church, where he and Connie have been faithful
members for over 25 years. His commitment and love for his church community was evidenced by his
roles as deacon and as an integral member of various church projects over the years. Nick was also the
epitome of what it means to be a good neighbor. Every winter, both he and Connie could be found
snowblowing their own driveway, along with the driveways of several of their neighbors. If anyone
needed a helping hand, Nick was always found with Connie, first in line.
In addition to his parents, Nick was preceded in death by his brother, Francisco Piccolo and sisters Cora
Lalonde and Pearl Connolly. Left to cherish his memory with his wife, children and grandchildren are his
brother-in-law and sister-in-law Steve and Carol Waugh of Fredonia and their daughters Tara, Melanie
and Mindy, "brother" Jimmy McLaughlin and his wife, Vicki, niece Cheryl and her husband Bud, Connie's
family in Kentucky, Arkansas and West Virginia, his sister Patricia Vaugh, along with countless co-
workers, colleagues and friends, and his beloved cat, Smokey.
Friends may call at the Hole-Parker Funeral Chapel, 160 Central Ave. Silver Creek, NY on Friday, December 10, 2021 from 2-4 and 6-9 PM. A funeral service will be held on Saturday, December 11, 2021 at the Gage Chapel Community Church, 475 King Rd., Forestville, NY at 10 AM. Interment will be in the Mt Carmel Cemetery.
The family suggests memorial contributions in Nick's memory to Dunkirk-Fredonia Meals on Wheels 196 Newton St. Suite #5 Fredonia, NY 14063 or the Gage Chapel Community Church 465 King Rd. Forestville, NY 14062.
Please share condolences at www.hole-parkerfc.com.
To send flowers to the family or plant a tree in memory of Nicodemo Piccolo Jr., please visit Tribute Store
Visitation
2:00 pm - 4:00 pm
Friday, December 10, 2021
Hole Parker Funeral Chapel
160 Central Ave
Silver Creek, New York, United States
Visitation
6:00 pm - 9:00 pm
Friday, December 10, 2021
Hole Parker Funeral Chapel
160 Central Ave
Silver Creek, New York, United States
Church Mass
10:00 am
Saturday, December 11, 2021
Gage Chapel Community Church
475 King Rd
Forestville, New York, United States