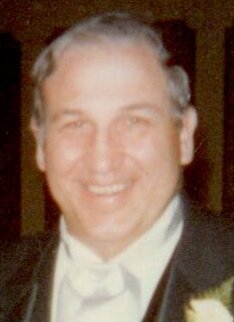 Share Your Memory of
Vincent
Obituary of Vincent J Tampio
Silver Creek-
Vincent J. Tampio, 90, of Silver Creek, NY passed away Wednesday afternoon, May 18, 2020 at Brooks Memorial Hospital in Dunkirk, NY.
He was born in Silver Creek the son of the late Joseph and Rose (Villafranca) Tampio. He married Carmella Nappo on July 12, 1952 at Our Lady of Mt. Carmel RC Church in Silver Creek.
Vince in survived by his beloved wife of 69 years, Carmella Tampio; four children, Michael (Kathy) Tampio, Susan (George) Borrello, Joseph (Coral) Tampio and Ann (Steve) Corcoran; eight grandchildren, Michael (Annie) Borrello, Lindsay (Jay) O'Connor, Dominick (Sarah) Borrello, Diana (Jarrod) Mills, Anna (Tim) Wittenbrink, Vincent (Sarah) Tampio, Alex (Dessa) Tampio and Krissy (Jimmy) Salinas; two step-grandchildren. Grace Earnhart and Gabe Corcoran; fourteen great-grandchildren; a brother, John (Kathy) Tampio.
Vince was a 1950 graduate of Silver Creek High School. He served his country in the USAF during the Korean War. Prior to retirement, he spent over 40 years working in the aerospace industry at GTE Sylvania and Sierra Research Corp. Among his many experiences, he participated in Minuteman Missile Launch Control Facility firings at Vandenburg AFB. Other GTE assignments included participation overseas on activity related to Nuke Submarine communications.
At Sierra Research, he spent many years implementing formation flight and airdrop radars aboard USAF's C-130, C-141 and C-17 airlift aircraft, as marketing director for this specialty product line.
Additionally, he incorporated this capability on Allied Air Forces aircraft. Included were the countries of England, Japan, Taiwan and Egypt. Intensive liaison and dialogue with Special Forces units, Pentagon, Air Bases and Embassies were commonplace during this activity.
As a champion for the USAF, Vince was elected president of the WNY Larry Bell Chapter of the Air Force Association and subsequently New York State President of the AFA with its 21 chapters, receiving several awards from AFA National in Washington D.C.
During his tenure as mayor of Silver Creek, he led the 7.5 million downtown renovation in coordination with NYS Department of Transportation. This included new water mains, streets, curbs, hydrants and street lighting.
During the 1990s as an active community rep, Vince spent seven years on the Lake Shore Hospital Board and the Lake Shore Home Health care unit.
He also spent several years on the Tri County Country Club Board of Directors and was an active director for the Northern Chautauqua Community Foundation / Irving Silver Creek Trust.
In his free time, he enjoyed golfing, fishing, hunting, playing cards and camping. Vince also liked to do research on his family genealogy and loved to go to the beach house with family.
At the request of the deceased, funeral services will be private. Interment will be in the Mt. Carmel Cemetery.
Arrangements have been entrusted to the Hole-Parker Funeral Chapel, 160 Central Ave. Silver Creek, NY.
Please share condolences at www.holeparkerfc.com
To send flowers to the family or plant a tree in memory of Vincent Tampio, please visit Tribute Store