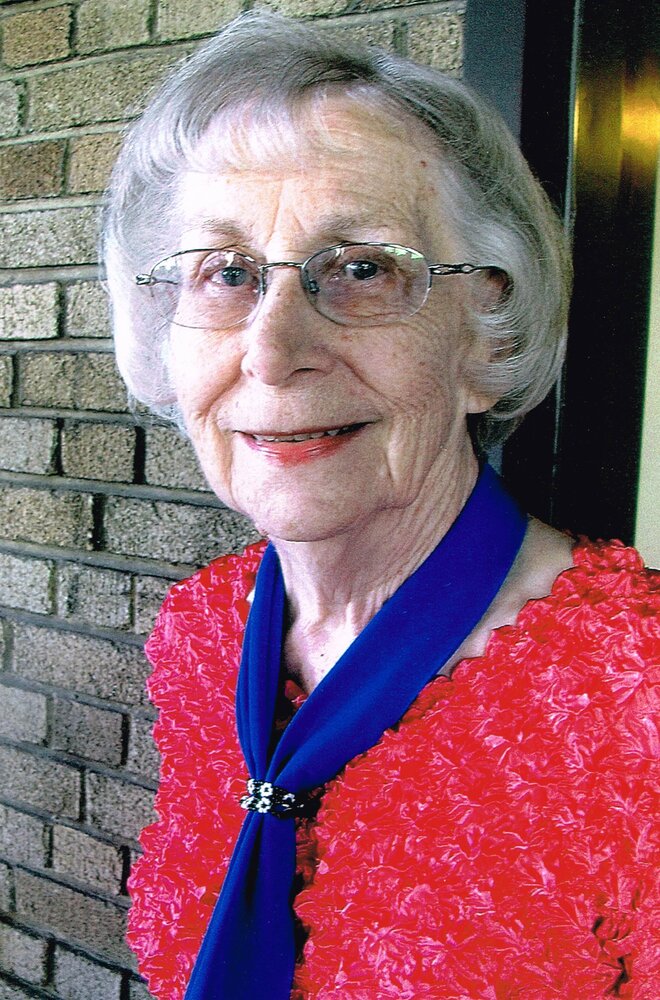 Obituary of Mary C Mulholland
Mary Catherine Mulholland, 93, was born in Cleveland, Ohio on
July 3, 1928 to Claude and Grace Petit Steese and was the youngest of
three siblings, Dolores, Gladys and Gerald.
Mary lived most of her childhood in Barberton, Ohio and was a 1947
graduate of Barberton High School. She moved to Mayville, New York
and was employed until 1949 as a stenographer at the Chautauqua
County Welfare Department. She also was employed as a cook and
matron at the Chautauqua County Sheriff's Department from 1968 to
1982. Mary moved to the retirement home of St. Columban's on the
Lake in Silver Creek in 2013.
She married James A. Mulholland on September 18, 1948 at
St. Mary's Catholic Church in Mayville, New York. They moved to
Dewittville where she and Jim resided and managed their home and
farm with their five children. Mary was a devote member of the
Catholic Church her entire life, a Eucharistic Minister, a member of the
Altar and Rosary Society and Fifty Plus Group, and she dedicated many
hours a week in the church office. She volunteered for various functions
of the church in Mayville and at St. Columban's Chapel in Silver Creek.
Surviving are her children Jane (Frederick) Peterson, Akron, Ohio, Joan
(Peter) Kunow, Westfield, New York, Timothy (Belinda) Mulholland,
Dewittville, New York and Catherine (Donald) Eaton, Spencerport, New
York, ten grandchildren, Julie, Shawn, Nigel, Jeremy, Timothy, Michael,
Alex, Troy, Andrew and Jordan, thirteen great-grandchildren and
several nieces, nephews and cousins.
In addition to her parents and siblings, Mary was predeceased by her
husband in 2011, son, Mark in 1974 and daughter, Kathleen in 1949.
Mary's family will welcome friends and family on Friday, July 15, 2022
at 11:00 am for a Mass of Christian Burial at Our Lady of Mount Carmel
Catholic Church, 165 Central Avenue, Silver Creek, New York. A private
burial will be held at the convenience of the family.
In lieu of flowers, the family suggests memorials to St. Columban's on
the Lake, 2546 Lake Road, Silver Creek, NY 14136 or a charity of one's
choice.
Arrangements have been completed through Hole-Parker Funeral
Chapel in Silver Creek. Please share condolences at
www.holeparkerfc.com.
To send flowers to the family or plant a tree in memory of Mary Mulholland, please visit Tribute Store
Mass of Christian Burial
11:00 am
Friday, July 15, 2022
Our Lady of Mt Carmel Church
165 Central Ave
Silver Creek, New York, United States
Share Your Memory of
Mary